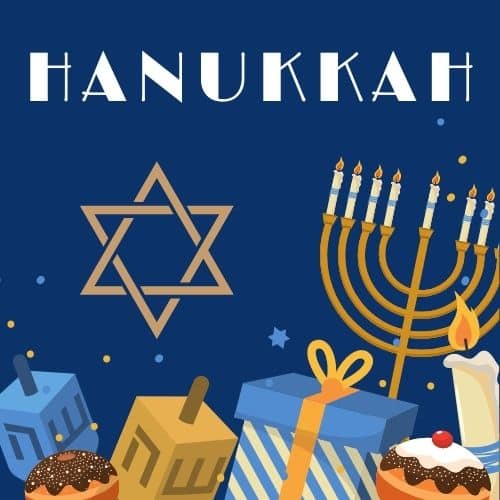 Celebrate Hanukkah – Nov 30, 2021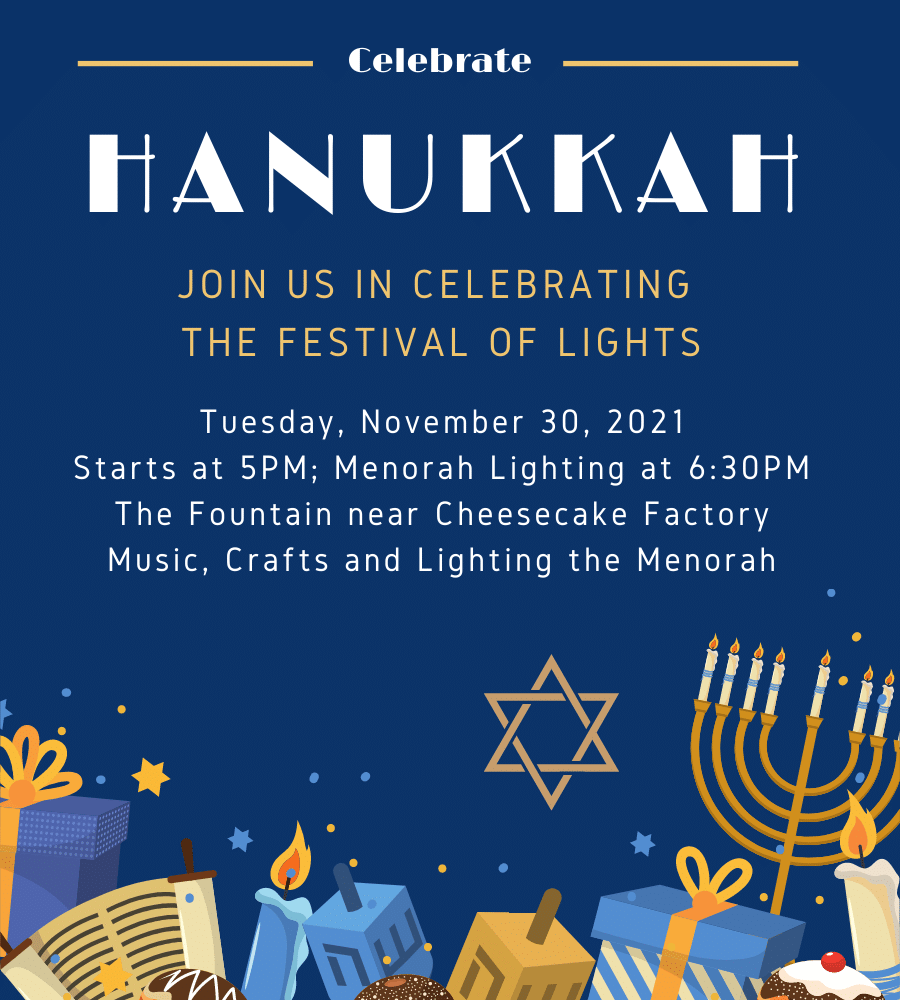 Join together with the Jewish community for a public menorah lighting at the Sherman Oaks Galleria.
In addition to the lighting, the whole family will have the opportunity to enjoy delicious kosher latkes and doughnuts and the little ones will have arts and crafts, balloon making and face painting. Meet Judah the Maccabee and partake in the festivities of the evening with music and dancing, Gelts & Dreidels.