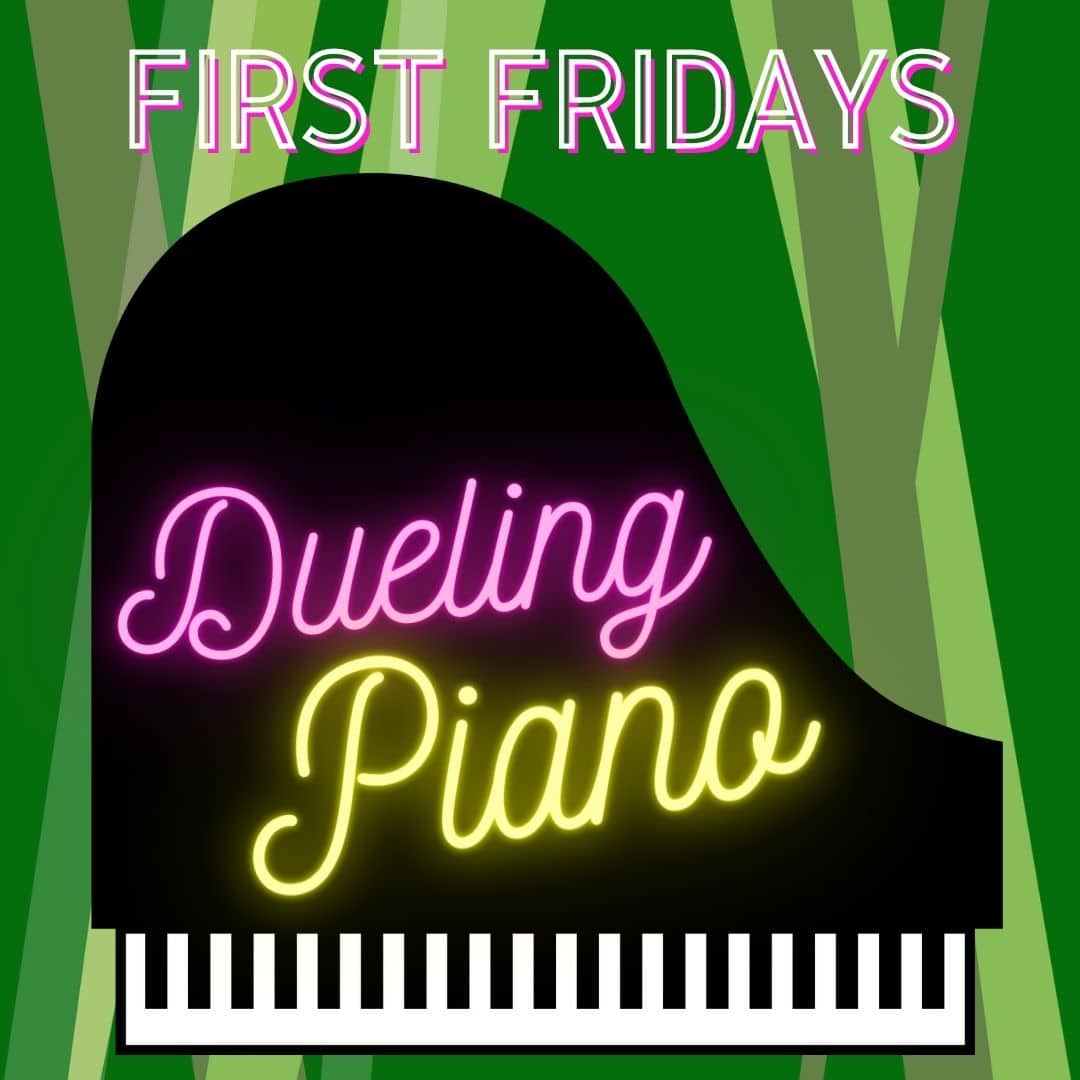 Dueling Piano's on First Friday's!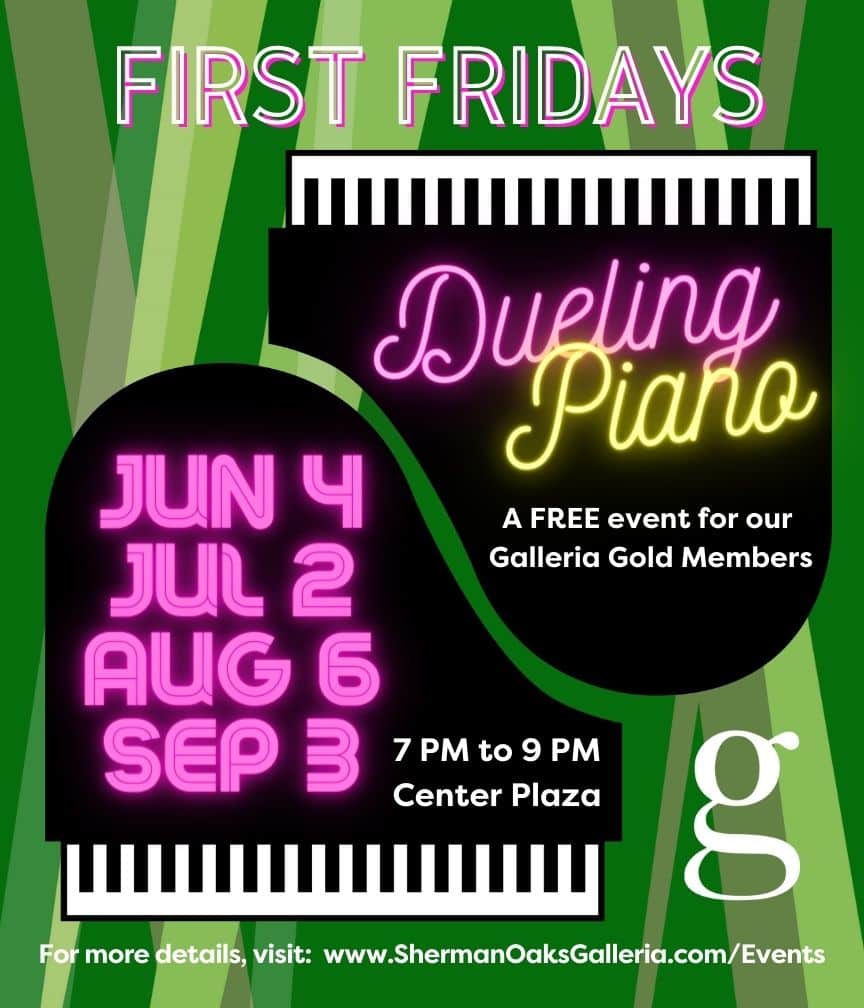 Dueling Piano's every First Friday of the month June through September 2021!
You demanded it, and we hear you!  First Fridays are back at Sherman Oaks Galleria!  Introducing our new dueling piano shows, we're offering this free event every first Friday of the month from June until October.  Come prepared to request your favorite songs as our pair of pianists riff off of each other, challenge each other, and take turns performing popular music live during this FREE high-energy show.  This ain't a trip to the opera, but we can promise family-friendly laughs and a fun time for all ages.
Our dueling piano shows are seated, socially-distanced events, so arrive early to grab a pair of Sound Off silent disco headphones for easy listening.  We'll have 100 headphones to pass out on a first-come, first-served basis, so be sure to check in when you arrive!  But don't stress—we'll have shows at 7, 8, and 9 p.m., so everyone can join in the fun.  Our September 3rd show will not include a 9pm show – so come early!
First Fridays is back at the Galleria on June 4th, July 2nd, August 6th, and September 3rd.  Our October 1st show has been cancelled, as we work to bring you an even better event for Halloween on October 29th (more details to come).  We can't wait to welcome you back to our family friendly fun events!