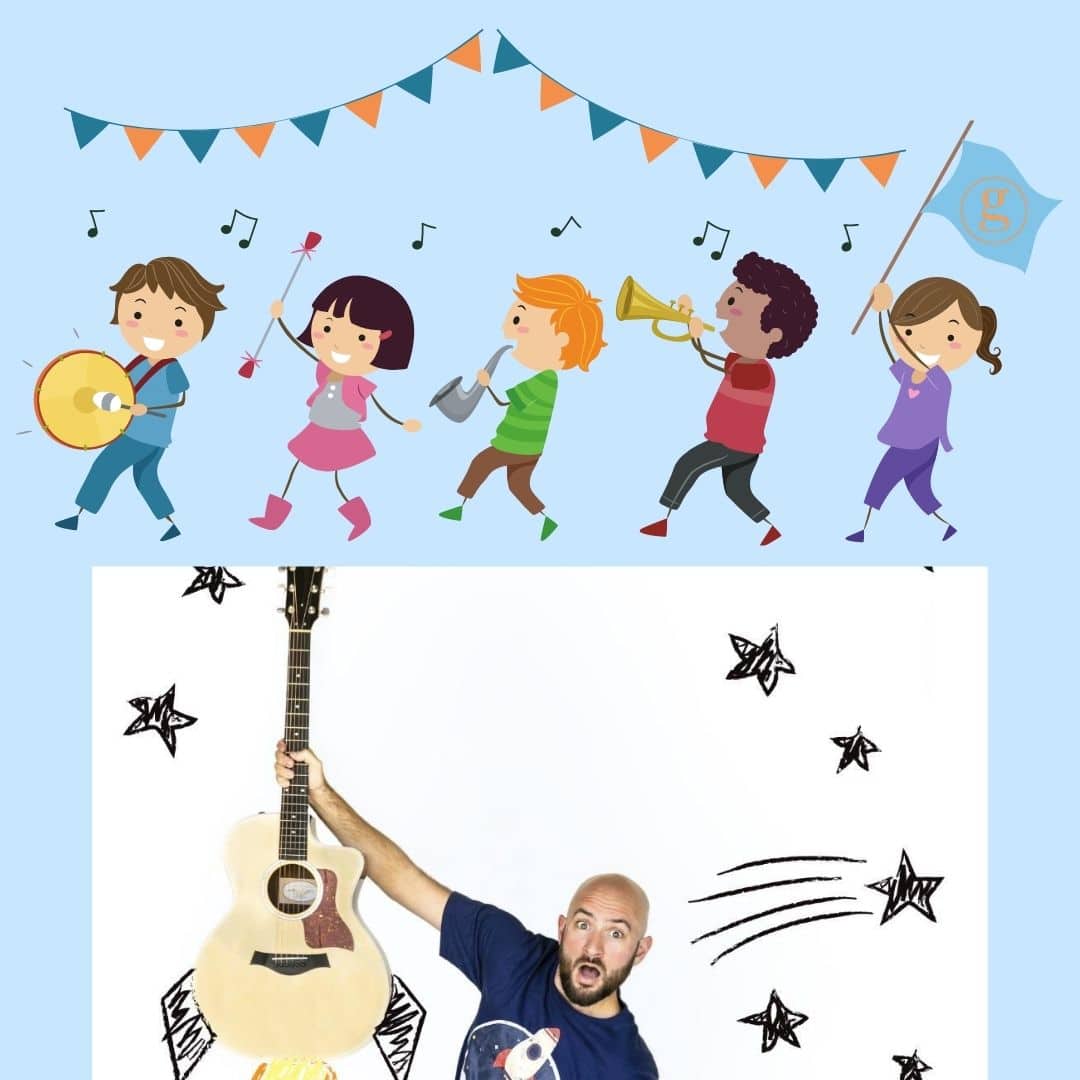 Free Summer Kids Club Event – July 10, 2021 (Jason Mesches)

We're bringing back our FREE KIDS CLUB events in 2021!  Bring the little ones every Saturday morning at 11:00 AM in June and July 2021 for a fun, engaging and interactive Kids Club experience.  Raffles and crafts for all, with something free to take away after each event!  Catch the Summer Fun at the Sherman Oaks Galleria Center Plaza.  Arrive early to save your spot for a morning of fun, learning and laughter.
June 5, 2021:  Twinkle Time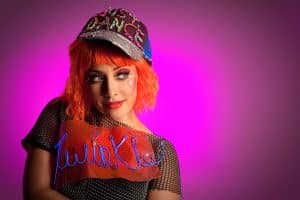 Billboard Charting, Gold Record Recipient Music Phenomenon Twinkle presents her pop/rock/hip hop concert Twinkle Time!  Twinkle's distinct vocals, high energy hip hop dancing, show stopping performance of her original songs performed in English and Spanish has earned Twinkle loyal followers worldwide on YouTube & social media.  New York Times describes Twinkle as the "Pop Star for Children like Lady Gaga for kids!"  Twinkle breaks barriers with both her music and flamboyant Harajuku style teaching kids to accept everyone, their differences and to celebrate what makes them unique – bringing all walks of life together through Music, Arts, Dance and Pop Culture.
June 12, 2021:  Michael Rayner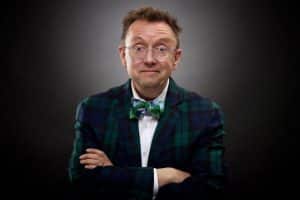 Michael's show has been described as "preposterous brilliance" and "whacky jugglement," a combination of hilarious tricks and stunts with uproarious stand-up. His signature trick is spinning a Burger King cheeseburger on a parasol which garnered him an appearances on America's Got Talent, The Late Late show with James Corden and The David Letterman Show. He's also appeared on Sesame Street, The Extreme Gong Show, Thirty Seconds to Fame and Nickelodeon's What Would You Do. He can also balance shoes on his nose and a wheelbarrow on his chin.
June 19, 2021:  Ashley Mills Monaghan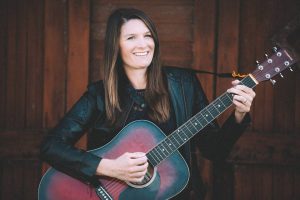 Ashley Mills Monaghan is an award winning children's book author and musician. Her 5 time award winning book, 'A Little Goes a Long Way' has taken her across the country and abroad to share with young audiences at schools, libraries, book festivals, YouTube shows and museum visits. Ashley has released 3 songs from her upcoming family debut album, 'Good Times,' and has been labeled 'the one to watch in 2021' by Digital Journal.
June 26, 2021:  Baila Baila
Baila Baila Bilingual concerts for children are an amazing energy filled interactive show. Isa plays her guitar and rocks out with her Baila Baila band enticing everybody to dance and have fun while learning Spanish together.
July 3, 2021:  Kymberly Stewart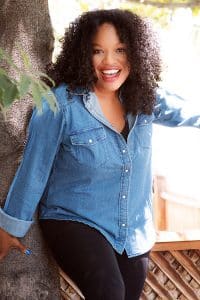 Kymberly Stewart is a singer, songwriter, musician, composer and actress. A native of the Bay Area who currently hails the greater Los Angeles area as home, Kymberly is on a mission to provide great music for children and families.
July 10, 2021:  Jason Mesches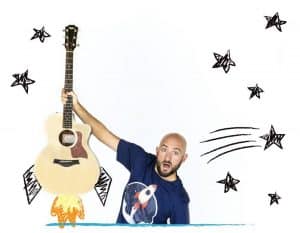 Born in New Jersey, and raised at summer camp, Jason Mesches has drawn on his own experiences as a child to bring a new sound and style to the world of accessible family music. Jason has been touring the country for over a decade educating young children through his music and wild dance parties. Jason is a former member of LA's acclaimed kid's band "The Beat Buds", and if you look closely enough, you can see him on old episodes of CBS' "Big Bang Theory" and "Two and a Half Men".
July 17, 2021:  Zany Zoe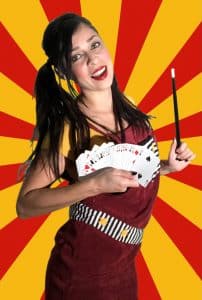 With over 15 years of experience performing magic at events her show is fun!  A magic show like you've never seen before. Audiences will be amazed by her charming and magical presentation. Her one of a kind magic show also includes engaging music, mime, body movements, humor and comedy. Most importantly, her show will ignite imagination and help children of all ages discover their magical creativity.
July 24, 2021:  Megan, The Bubbleologist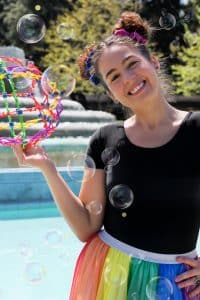 Megan The Bubbleologist creates all sorts of amazing bubbles with colorful, fun bubble-wands of all shapes and sizes. Megan's personality matches her act! This bubbly entertainer has excited kids of all ages across the US. Past shows include the Apollo Theatre in NYC, The Magic Castle in Los Angeles and recently she was featured on an episode of BLIPPI.  Anyone who watches Megan The Bubbleologist is sure to have a BUBBLY time!
July 31, 2021:  Arty Loon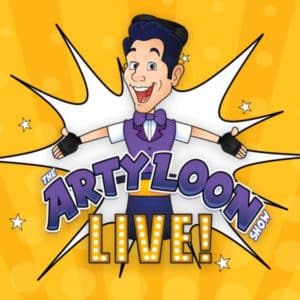 Come join the fun with THE ARTY LOON SHOW!  An amazing family magic show that will thrill and delight the young and young at heart! With amazing magic, clean comedy, hilarious puppetry, thrilling games, and an opportunity to win an amazing prize, Arty definitely bring the fun!
*Per guidance from the Los Angeles County Health Department, masks are required for this event for everyone ages 3 & up.  We also ask that you maintain social distance between yourself and others who are not part of your household or living unit.