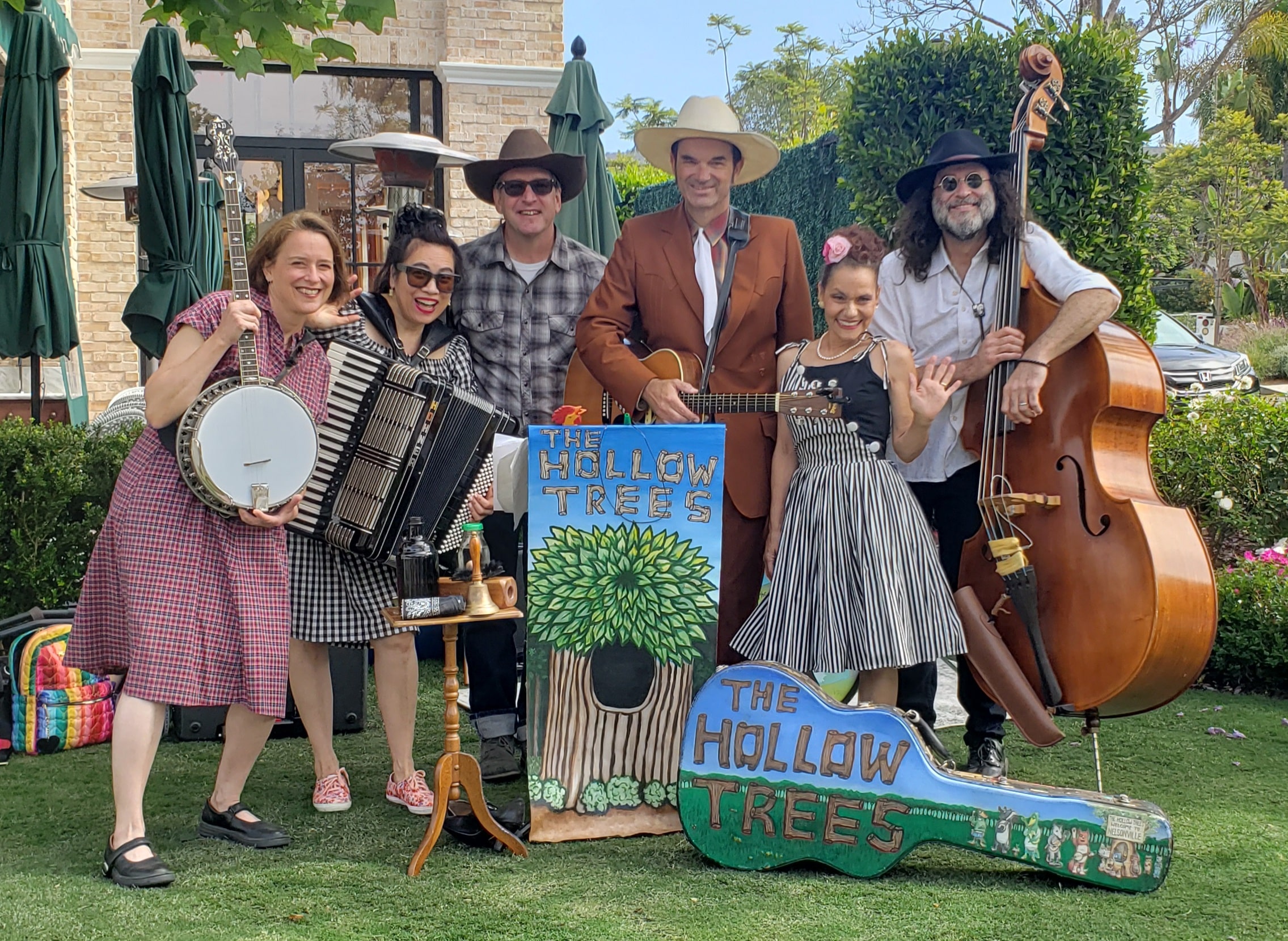 Kids Club Presents – The Hollow Trees
The Hollow Trees play "Folk Music for Families." It's high energy acoustic Americana played with passion, skill, and humor.  
The Hollow Trees were formed in 2004 by singer and guitar player Gregory Hollow Tree with upright bass player Laura Hollow Tree.  After the release of their first CD and many shows they expanded their lineup to include singer and jug player Traci Hollow Tree and a revolving cast of other musicians on instruments such as drums, mandolin, fiddle, accordion, and banjo.
Over the years they've released 4 CDs and performed many wonderful shows, including the Stagecoach Festival, Fan Fest in Nashville, McCabe's Guitar Shop, The Long Beach Folk Revival Festival, and The Topanga Banjo and Fiddle Contest.